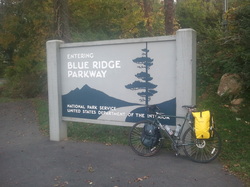 The Blue Ridge trail blew me away today with the intensity of the climbage – 8,642 feet of ascent in 90 miles. I could say the uphills are getting old but it is more likely me that is getting old. The mini-mountains increasingly looked the Scottish sort and there were so many walkupems I set a new low for average mph. On the plus side, the scenery was spectacular with great valley views to the east and west along the ridge line, the early fall colors added to the picturesque palette and my bike behaved. It did rain in the late afternoon, but that's the first rain since western Colorado, so no complaints.

The Blue Ridge Parkway is so special in that no billboards, McD's or Super 8's clutter the view. The speed limit is 45 mph and there is limited ingress and egress; factors that led to my long day. Just trees, great views and lots of birds and small animals creating background noise. There was one spot where in the distance I saw what looked like an oversized, dimple-less golf ball resting on a tee (see below). It brought back memories of my Dad, an avid golfer, and suddenly I pictured him on the Parkway, sag-wagoning me in a golf cart, perhaps even running up ahead to set up camp to cook me some of his famous crepe-thin pancakes. Odd how that works...those who've lost a loved one know how little things can bring the past back to life. For me, it was a nice, warm feeling on a tough day and it reinforced my hope that progress can be made on memory-related illnesses so all of us can have those special moments where we can re-connect with the past and look forward to more memorable times in the future.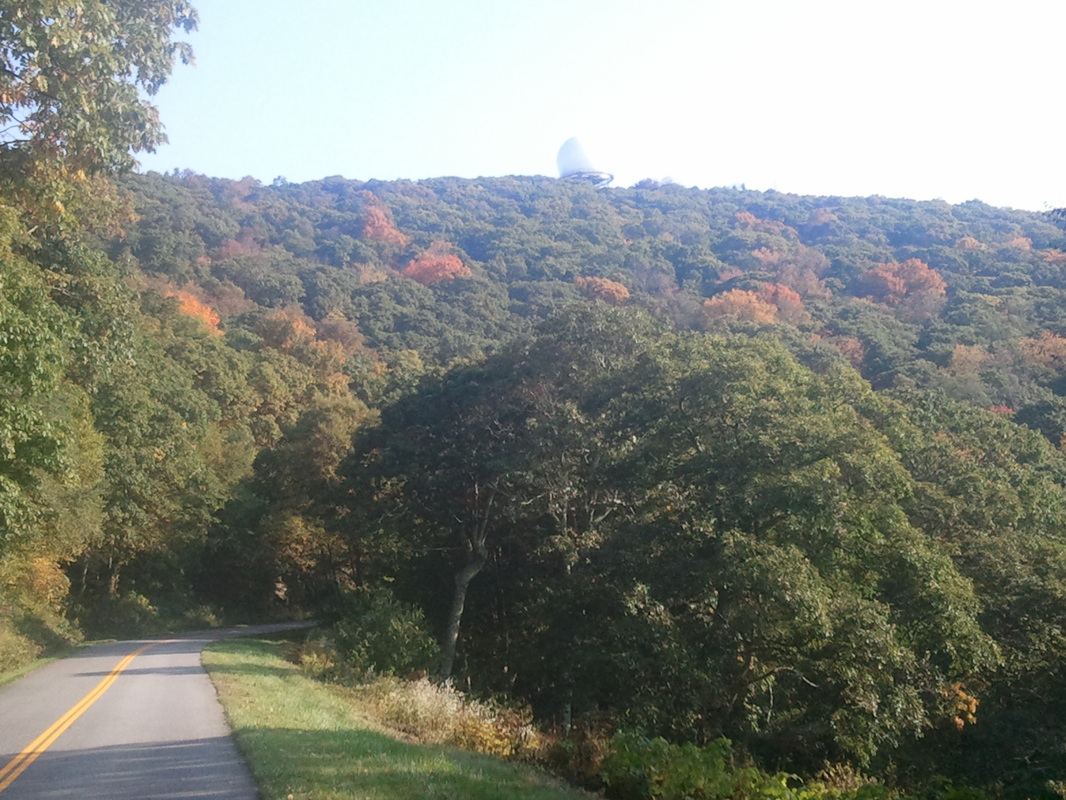 I took more pictures today and have annotated them below...anything for a break from climbing!