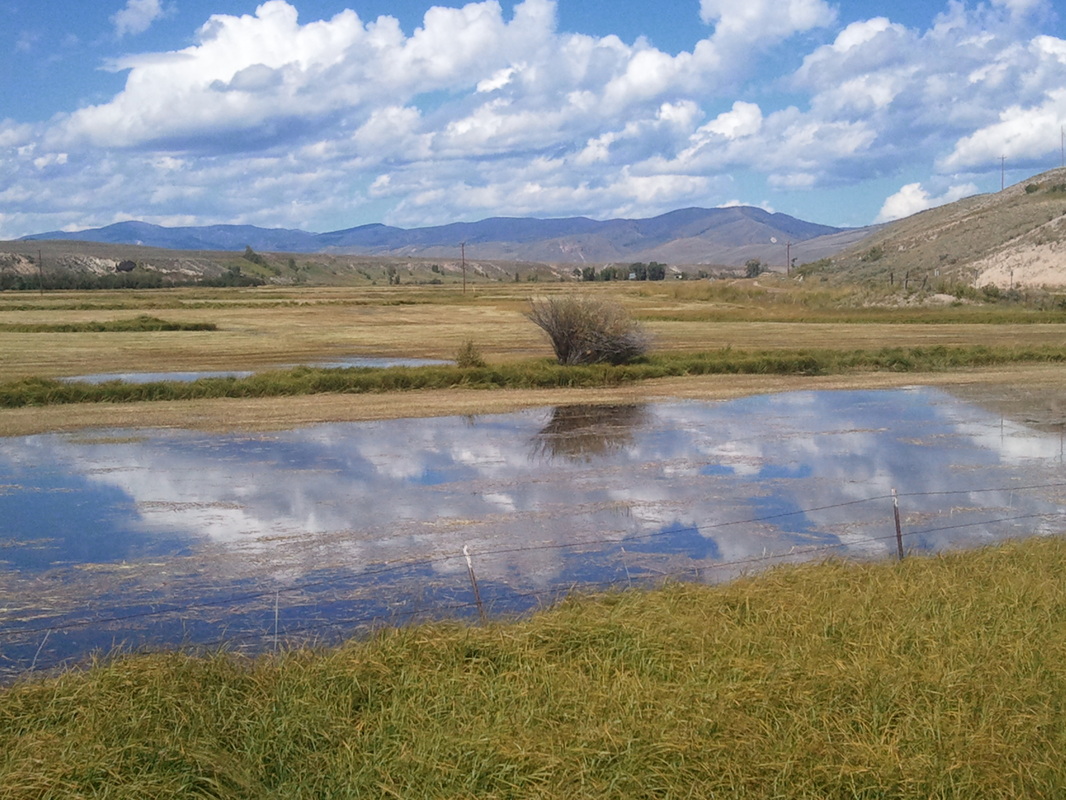 I had my first flat tire today; a nice sort of slow leak that let me pump up and press on to repair things in the comfort of my Super 8 room. The gas stations were kind. Unlike in Wisconsin where you pay for dairy air, in Colorado its fresh and free.

Today's ride went through the heart of the Arapaho National Forest, over 9,621 ft Willow Creek Pass and across the Continental Divide for my fourth time. On the south side of the divide, the environs changed from hay fields and sparsely treed terrain to a cacophony of coniferous forests interspersed with poplars already showing their fall colors. Streams meandered along much of one or both sides of the road. Sprinkles showed up today too, but the weather changes fast at 8,000 feet, so they didn't last for long. Overall, it was a nice change of pace.

After 80 hard miles into a 10-15mph wind out of the south, I pulled into Kremmling, Colorado at about 7,800 ft above sea level. It tomorrow's weather isn't a washout, I hope to pass through Breckenridge and over the Hoosier Pass at 11,541 ft, the highest elevation on the TransAmerica route.